next generation
laboratory information
system
The only cloud-based LIS that brings innovation into laboratories worldwide
using cutting-edge technology empowered by AI capabilities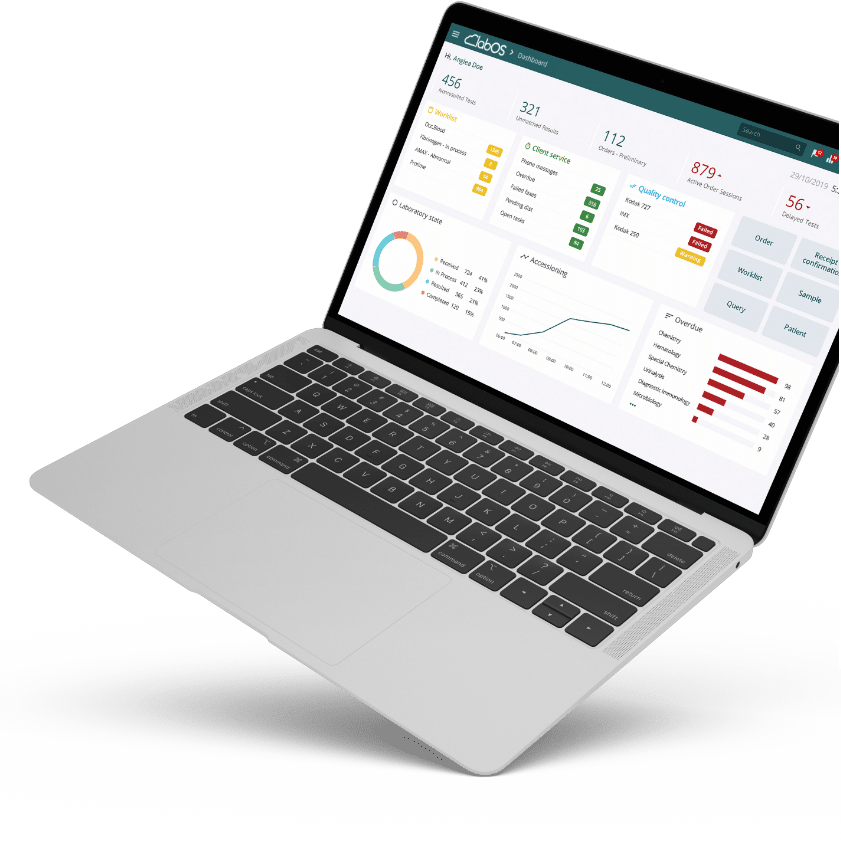 what is so unique about labos
Completely Cloud-Based
focus on lab work only
SaaS Model
save time & money
Fast Implementation
immediate delivery
Decision Support
empowered by AI capabilities
Scalable
grows with your business
Automated
reduce user error
Out-of-the-Box
dashboards and reports
Add-on Modules
end-to-end innovation
Customizable
improve workflow & increase ROI
LabOS is the only cloud-based system, that supports healthcare providers' digital transformation worldwide.
Our goal is to help you get the most out of your LIS, increase ROI, maximize revenue and reduce costs.
At LabOS, we put our clients first. Our recently developed cloud-based capabilities, keep us ahead of the curve, and enables LabOS to become the agile and scalable system it is today.
LabOS was designed with the features and scalability that our old legacy solutions lacked. We feel it is one of the most flexible LIS systems available today.
Mr. Yechiel Gepner
Chief Information Officer, Clalit Health Services, Israel's largest HMO
We found LabOS cooperation outstanding. They are very responsive, react on very short notice and demonstrated impressive understanding of the laboratory world, and absolute dedication to our needs.
Dr. Amir Shneor
Head of Medical Laboratories, Ha'emek Medical Center
If it's programmable, they can program it! There were several systems that were reviewed as a replacement for our previous application, and LabOS has met all our needs. As far as responsiveness, I have never had a problem from their project managers to their programmers. They are very knowledgeable!
Mr. Hal Wachter
Director, Client Services Director, Shiel Laboratories NY
Its openness, limitless configuration options and flexibility enabled us to customize the applications to meet the variable needs of different laboratory business focus – hospitals, long term care, reference, clinical trials or combination of.
Anna Welder
General Manager, NICL Laboratories
One of the things that was a source of frustration for us with other LIS was the inability to do reflex testing with our Pap smears. And LabOS does that very well.
Dr. Mark Catlin
MD, MedTox Scientific
To say that Sonora's LIS conversion to LabOS went perfectly is probably a bit of an overstatement, but only by a smidge.
Mr. David Moore
Laboratory Chief Information Officer, Sonora-Quest Laboratories
Learn more about how LabOS can help your lab thrive and generate revenue